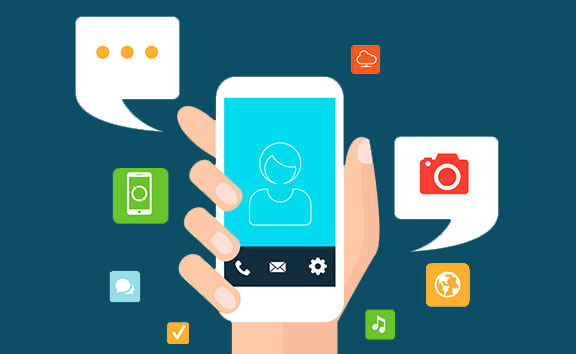 iOS Apps Beyond Compare
We are a pioneered mobile app development company in India offering incomparable iOS development services for iPhones and iPads. Our bespoke iOS mobile apps cater to all business specific needs cost effectively thereby helping organizations to attain the targeted business goals on the go.
iPhone and iPad app development need comprehensive skillset and technical know-how of iOS, the internet operating system developed by Apple Inc. to be exclusively used on Apple devices. iOS devices are Apple hardware that includes iPhone, iPads and iPods Touch. Apple devices can only run special applications created by iOS app developers. Having extensive Swift programming and development skills in Xcode and Interface Builder, we are an eminent iOS apps development company offering custom iPhone application development and offshore iPhone app development services across the globe.
With a team of highly experienced and perfectly skilled with a right mix of development and technical know-how, our team of iOS developers walk an extra mile to deliver the impeccable iOS apps for various Apple devices addressing the mobility concerns of businesses cost-effectively. Our proficient team leverages rich-quality app development services for various industry verticals thereby enabling businesses to achieve greater profitability and better businesses management of the fly.